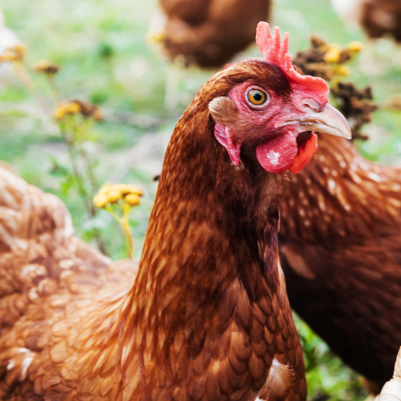 Give Hope to Animals is a new peer-to-peer campaign to raise funds and awareness for Mercy For Animals' mission to end the exploitation of animals for food—and you can be part of it! People across the country are joining forces in constructing a more compassionate food system through a fundraising activity of their choice.
Hope is our most powerful tool, and no one can take it away from us. We believe in a better, more compassionate world. When change will happen, or precisely how, we don't know. And yes, we will feel sadness and exhaustion, rage and grief. But this points us to our dreams and fuels our collective faith in transformation.
We find hope in the farmer determined to transition out of factory farming. We find hope in you and our collective efforts. We find hope in those who sign our petitions, gather in protest, make their voices heard by their representatives, and so much more.
We are the changemakers who will speed the transition to a compassionate food system. We are the fighters with faith that our actions influence outcomes. Here, with you, we find hope and feel its power.
Please join us today and give hope to animals.
Participating is simple: Sign up, create a fundraising page for yourself or join a team, share your page or your team's, and ask your friends and family to support your fundraiser.
About Mercy For Animals
Our mission is to construct a compassionate food system by reducing suffering and ending the exploitation of animals for food.
How to Start Fundraising
1. Understand the Need
Farmed animals suffer miserably at factory farms. More than nine billion land animals are killed for food each year in the United States. 
2. Create Your Fundraiser
Help farmed animals in need. Join Mercy For Animals to expose and end their abuse.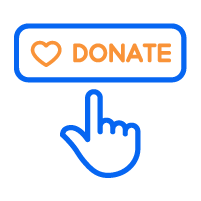 3. Make a Difference
Your funds support Mercy For Animals' efforts to end the exploitation of animals for food. See your impact at work!
Sign Up to Get Started
Make It Personal
Get started by creating your personalized web page.
Start a Fundraiser
Start a Team
Gather a group of friends, family, or co-workers, and harness your collective hope and passion for helping animals.
Start A Team Fundraiser
Join a Team
Select this option to join a team that has already been created by someone you know.
Join A Team Fundraiser