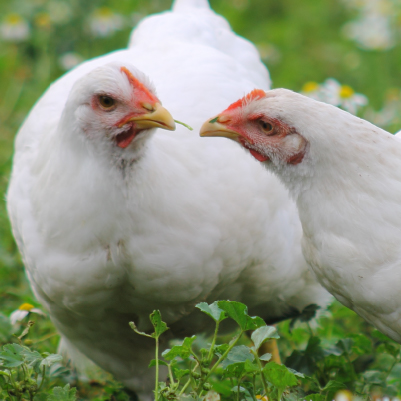 Fundraise for Animals is a Mercy For Animals campaign to empower our supporters and friends to raise funds and awareness for our mission to end industrial animal agriculture by constructing a just and sustainable food system—and you can be part of it! People across the country are joining forces in creating a more compassionate world through a fundraising activity of their choice.
Please join us today and give hope to animals.
Participating is simple: Sign up, create a fundraising page for yourself or join a team, share your page or your team's, and ask your friends and family to support your fundraiser.
About Mercy For Animals
Our mission is to end industrial animal agriculture by constructing a just and sustainable food system.
How to Start Fundraising
1. Understand the Need
Farmed animals suffer terribly at factory farms. More than nine billion land animals are killed for food each year in the United States. 
2. Create Your Fundraiser
Help farmed animals in need. Join Mercy For Animals to expose and end their abuse.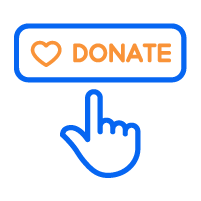 3. Make a Difference
Kickstart your fundraising with a gift of $5 to unlock email functionality in your participant center.
Your funds support Mercy For Animals' efforts to end industrial animal agriculture. See your impact at work!
Sign Up to Get Started
Try
Vegan
Go vegan for a month, or challenge your friends. According to one vegan calculator, a person who eats plant-based food for just one month can spare 30 animals. That is around one animal a day. Are you already vegan? Challenge your friends to try plant-based eating for 30 days—coach and encourage them as you fundraise together.
Special Occasion
Celebrate and dedicate your birthday, anniversary, or other special day to helping farmed animals.
Unleash Your Creativity
If you can imagine it, you can do it. Bring your unique fundraising vision to life. Run a marathon, climb a mountain, host a vegan bake sale, volunteer at an animal sanctuary… The possibilities are as limitless as your creativity!
Memorial and Tribute
Honor someone special by making a personalized page in their name.
Top Individuals
Top Teams